For Voters
How Do I Vote?
Electronic Vote Tabulator
Visit the link above to see how the DS200 electronic vote tabulator works.
When is Election Day?

Election Day is October 16, 2017. The voting station will open at 10am and remain open until 8pm. When the voting station is declared closed at 8pm, any Elector in the voting station who wishes to vote shall be permitted to do so, but no other person shall be allowed to enter the voting station.
Am I eligible to vote?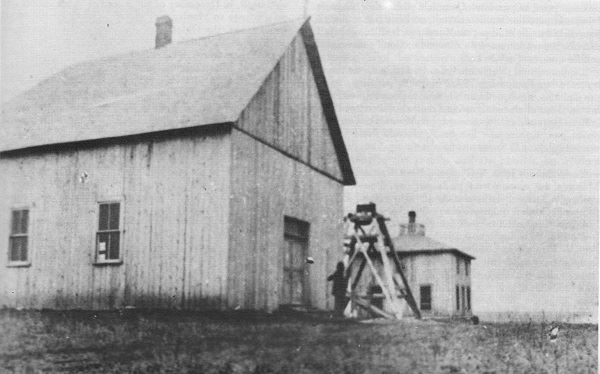 To be eligible to vote, you must be:
18 years of age or older;
a Canadian citizen;
Have resided in Alberta for 6 consecutive months preceding Election Day (April 16, 2017), and are a resident of Beaumont on Election Day.
How do I know who to vote for? Where can I find the list of candidates?
Visit the up-to-date 2017 Candidate Registry.
What type of ID will I need to vote?

Identification will be required for the municipal election. Any of the following documents that include your name and address on it will be accepted as valid proof:
Photo identification issued by a Canadian government or agency, whether federal, provincial or local;
Bank/credit card statement or personal cheque;
Correspondence issued by a school, college or university;
Government cheque or cheque stub;
Income/property tax assessment notice;
Insurance policy or coverage card;
Letter from a public curator, public guardian or public trustee;
Pension Plan statement of benefits, contributions or participation;
Residential lease or mortgage statement;
Statement of government benefits: e.g. employment insurance, old-age security, social assistance, disability support, or child tax benefit;
Utility bill: e.g. phone, public utilities commission, television, electricity, gas or water;
Vehicle ownership, registration or insurance certificate; or
A letter or form confirming that the person lives at the stated address will be accepted as identification. The letter can be signed by an authorized representative of any of the following:

a commercial property management company;
a correctional institution;
a First Nations band or reserve;
a post-secondary institution;
a facility that provides services to the homeless; or
a supportive living facility or treatment centre
Am I allowed time off work to vote?

Under the Local Authorities Election Act, you are entitled to 3 consecutive hours to vote. The Voting Station is open from 10am to 8pm on Election Day (October 16, 2017). Your regular work schedule may already allow for 3 consecutive hours during the time that the Voting Station is open. If your work day starts at noon, or ends by 5pm, you have the 3 hours required by legislation and are not entitled to additional time off. If your work schedule does not allow you this time you will need to speak with your employer to schedule 3 hours to vote.
How do I vote if I am visually impaired or have a disability?
If the elector is unable to mark his/her own ballot in the usual manner because he/she is unable to read or is incapacitated by blindness or another physical condition, and he/she has brought a friend to mark his/her ballot, both the elector and the friend must make the required statements outlined on the Form 11 which will be available at the voting station.
Election Day
Monday, October 16, 2017 – 10:00 am to 8:00 pm
Beaumont Community Centre (5204 50th Avenue)
All voters must produce a piece of government issued identification containing the elector's photograph, current address, and name. This includes an Operator's (Driver's) Licence or an Alberta Identification Card.
For other forms of acceptable voter identification, please visit:
http://municipalaffairs.alberta.ca/documents/ms/Voter_ID_Poster.pdf
If you have any questions regarding the upcoming election, please contact:
Rhonda West, Returning Officer
780-929-1356 or email to rhonda.west@beaumont.ab.ca
Special Ballots

Voters who are physically unable to go to a voting station, or who will be away from Beaumont on the Advance Vote dates or Election Day, may vote by Special Ballot.

Voters can request a Special Ballot package:

In person:
5600 49 Street, Beaumont, AB
By email:
legislative@beaumont.ab.ca
By fax:
780-929-3300
By mail:
5600, 49 Street, Beaumont, AB T4X 1A1
By phone:
780-929-1356
Special ballot packages will be mailed after Nomination Day - September 18th.
All special ballots must be completed and returned to the Returning Officer no later than 12:00 noon on October 16, 2017.
If you are unable to vote on Election Day (October 16), another option is to vote at one of the Advance Vote opportunities. Advance voting increases access and convenience and makes it easier to get out and vote.
Advance Vote dates are:

Monday, October 2, 2017 from 12:00 noon to 7:00 p.m. at the Beaumont Community Centre (CCBCC)
Monday, October 9, 2017 from 12:00 noon to 7:00 p.m. at the Beaumont Community Centre (CCBCC)

The Beaumont Chamber of Commerce will be hosting a "Meet the Candidates" Councillors Forum on September 27, 2017 from 6:30 p.m. to 8:30 p.m.
More information
and a "Meet the Candidates" Mayors Forum on September 28, 2017 from 6:30 p.m. to 8:30 p.m.
More information