Planning Strategies and Guidelines
Planning Strategies & Guidelines
The City of Beaumont is developing several strategies and guidelines that support the City's directional plans in a variety of theme areas.
We are developing the Age-Friendly Strategy to ensure the City remains an accessible and desirable place to live at all stages of life. We are also developing an Affordable Housing Strategy to support the City's growth as a complete community, offering a range of housing options for a diversity of residents.
From May 5-21, 2021, share your thoughts to make sure the draft Age-Friendly Strategy meets our community's needs and supports our great quality of life. Fill out the survey now.
Find out more about what they are and how you can take part below.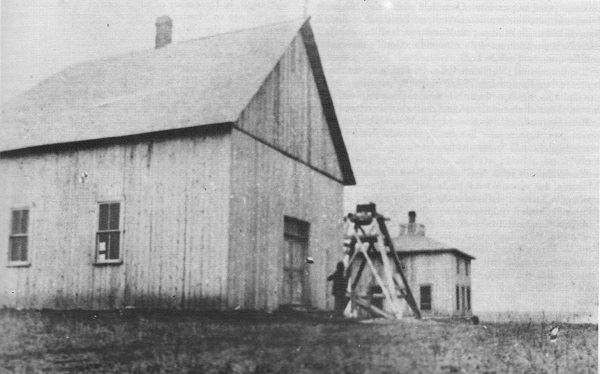 The City of Beaumont is developing an Age-Friendly Strategy to ensure we offer the best possible quality of life to residents as they age.
From May 5-21, 2021, the City needs your feedback to make sure the draft Age-Friendly Strategy meets our community's needs and supports our great quality of life.
Why an Age-Friendly Strategy?
As global life expectancies increase, the share of the world's population aged 65 years and older is growing faster than any other age group. In 2016, the number of seniors in Canada exceeded the number of children aged 0-14 years for the first time. This trend is holding true in Beaumont, where the number of seniors is growing faster than other age groups.
The Age-Friendly Strategy is being developed to respond proactively to this demographic change. It will identify needs in Beaumont related to age-friendly facilities and services, recommend actions that the City and its partners can take to address them, and set out a plan for implementing those actions. In doing so, the Age-Friendly Strategy will help implement policy direction in the Municipal Development Plan to ensure housing, public spaces, transportation, social and recreation programs and other services meet residents' needs at all stages of life.
What does "aging in place" mean? What is an "age-friendly community"?
"Aging in place" refers to a person's ability to live in the same home or community safely, independently, and comfortably, as they age. "Age-friendly communities" are those that help promote aging in place by fostering both individual health and supportive physical, social and policy environments.
What are the benefits of an age-friendly strategy?
Communities that are safe, functional and welcoming for older adults are also more accessible for residents of all ages and abilities. Other benefits of planning for age-friendly environments include improved resident health and community engagement, more business opportunities, and wiser use of public resources in service provision.
How is the strategy being developed?
The process began in summer 2020, and the strategy is expected to be complete in spring 2021.
The draft strategy is based on a framework developed by the World Health Organization and endorsed by the Public Health Agency of Canada and Alberta Health. This framework considers both physical infrastructure (such as public spaces, buildings, transportation and housing) and community programs and attributes (such as social inclusion, civic participation, communication, and health services).
The Age-Friendly Strategy project has been guided by a working group made up of local service providers and seniors. The first round of public engagement in October and November 2020 focused on learning about Beaumont's age-friendly needs. It included:
The spring 2021 public engagement is aimed at gathering your feedback on the draft strategy before it is finalized and presented to Council. Fill out the survey here.
Have Questions?
You can visit the following links for information on age-friendly communities from:
Otherwise, please contact Long Range Planning by e-mail at planning@beaumont.ab.ca.