Skating & ODR Information
Skating & Outdoor Rink Information
MARCH 6, 2021**Don Sparrow Lake is CLOSED for skating. Please respect signage.**
As Canadians, skating is in our blood. In Beaumont, it's one of our favourite things to do. All details and information will be listed here for the 2020-2021 season. These will range from announcements, rink statuses, current projects, and special programs the City may be offering. Please stay tuned to this page as it will be our main hub to keep you informed!
Common Sense Guidelines for using the rinks:
First and foremost, please respect AHS guidelines for using the facility. Currently, this means:
Outdoor group physical activity must be limited to 10 people or fewer.
it is strongly recommended that the activity is kept to members of the same household

members of different households must maintain 2 metre distancing at all times
capacity limits are posted at each rink, please respect capacity limits.
Municipal Enforcement will enforce these restrictions. If you have concerns, they can be reached at 780-851-9992.
Please use approved parking, and do not park on the surrounding park land.
Clean up after yourselves, and be considerate of others.
Rinks may be closed for many reasons, please respect closures.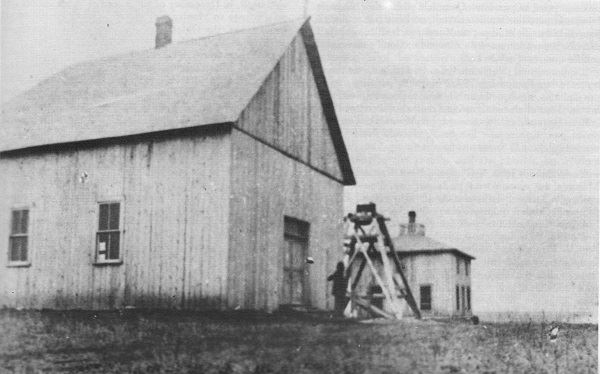 March 6 Update:
All outdoor rinks (grass and boarded) too soft for use and are shut down. In addition, Don Sparrow Lake is also CLOSED for all activities. Please refrain from walking on Lake, it is not safe.
March 4 Update:
The mild weather continues to take its toll on our outdoor ice surfaces. At this time, the boarded rinks at Montalet Park, Lapointe Park and Bellevue are too soft for use, and are shut down.
March 2 Update:
The mild weather is hard on ice surfaces, and the Skate Trail at Lion's RV Park is not doing well. It is shut down at this time.
February 1 Update:
All outdoor rinks are open!
Hockey nets are provided on the boarded rinks only.
Lights are on until 9pm at the boarded rinks and at Don Sparrow Lake.
January 20 Update:
Unfortunately, due to the mild weather, we are not able to open Bellevue rink at this time. Parks staff continues to flood and improve the ice surface, and we will open it as soon as possible.
January 15 Update:
Don Sparrow Lake is open for skating! Hours are daily until 9:00pm.
January 11 Update:
We are happy to say that the new Lapointe Park boarded rink is open for business! Hours are daily until 9:00pm.
January 4 Update:
We understand that there is a lot of interest regarding Don Sparrow Lake. We want to provide a summary of what is planned thus far based on the feed back.

1. First and foremost, we want to remind everyone that safety is our top priority. Please do not skate or walk on ice surfaces that have not been currently designated for public use. These activities are currently not permitted under Bylaw 737-09.
2. Operations will be developing safety protocols and a resource plan by end of day January 8, 2021. This is for the immediate and proper implementation of the clearing and maintenance of a specific section of Don Sparrow Lake to be used for ice skating. Signage and protocols will be put in place for general awareness and public knowledge. An estimated 'open for skating' date will be announced in the coming weeks.
3. Municipal Enforcement will continue to patrol all outdoor areas, including water features, educating residents on the proper use and safety protocols for permitted outdoor activities
January 4 Update:
Are you wondering what to call the new boarded rinks? The rink southeast of the Ken Nichol Rec Centre is the Lapointe Park rink, while the rink east of Dansereau Meadows school is the Montalet Park rink.
Montalet Park is open, and Lapointe Park is being flooded and will open soon.
December 29 Update:
Flooding is underway at the new Dansereau rink. Please be patient while the ice surface is prepared, as using the ice too soon while it is thin and soft will make a mess of the surface that is difficult to repair.
December 17 Update:
Will we clear and maintain a section of the 4 Seasons Pond?
Don Sparrow lake is an open water source, and is Beaumont's designated fishing location. It is not maintained for any winter activity use. Please use the other outdoor rink surfaces listed on this page.
December 16 Update:
The five outdoor grass rinks are flooded and ready to go! Stay tuned for opening dates of new boarded rinks!
Please observe AHS recommendations, in addition to the usual, common-sense rules.
December 2 Update:
1. The new boarded rinks are on track, and we expect to begin flooding around December 17th with a goal to be done by December 20th - 21st. Please note that this is dependent on weather conditions. Dates may change without notice.
2. The mild weather is great for long walks, but it is not great for making ice. We are working to have rinks ready as soon as possible. Stay tuned.
3. For the lighting at Ken Nichols and Dansereau, we are aiming for a December 11 go-live date. Our goal is to make sure that they are fully operational for Christmas Eve.
November 25 Update:
With the increased COVID 19 restrictions, the indoor rinks are not available to the public. We've evaluated our resources, and as a result, we will be flooding all the outdoor grass rinks as soon as the temperature is optimal. This will include the Dansereau grass rink to the west of 56a Street. Work continues on the new boarded rinks as well, and while we don't have an official opening date, we look forward to having them available to the community.
Work to prepare the outdoor rinks is underway. Of course, the work is weather dependent, but we know everyone wants to get on the ice as soon as possible! Keep watching here for updates.